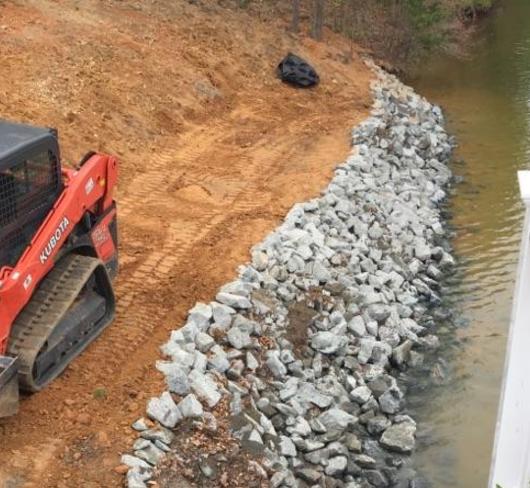 We use a gabion stone for these projects (little smaller than rip rap)
We can replenish existing shorelines with more rock
Most economical solution for longer or steeper shorelines.
We use a very high quality block (Belgard) for our block retaining walls.

Our block walls typically have a 12 inch base, that will not wash out
Our crew has years of experience building these walls
Each block weighs 74 pounds
Typically costs more than wood walls but these will not rot!